Mine Crusher Working Principle
Common Crusher Working Principle and GIF:
1. Jaw Crusher
The jaw crusher periodically crushes the ore clipped to the fixed jaw plate by means of movable jaw plate.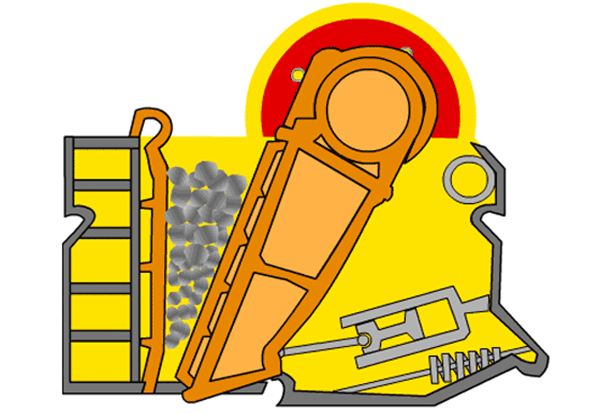 2. Cone Crusher
The ore block is between the inner and outer cones. The outer cone is fixed and the inner cone sways eccentrically, crushing or breaking the ore block clamped in it.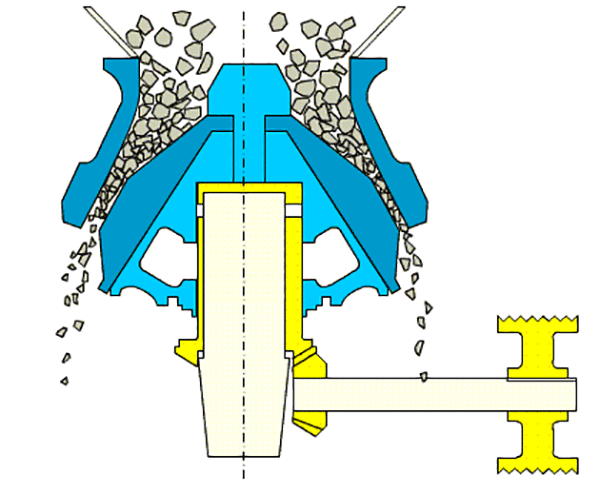 3. Roller Crusher
The ore block is mainly subjected to continuous crushing, but it also has grinding and splitting effect on the tooth-shaped roll surface.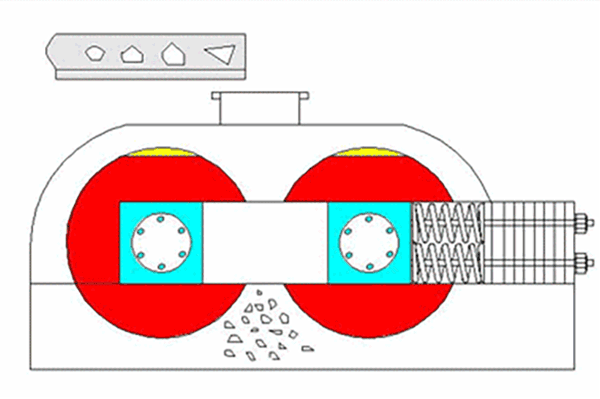 4. Impact Crusher
The ore block is smashed by the impact of the moving parts of rapid rotation. It can also be divided into hammer crusher and counterattack crusher.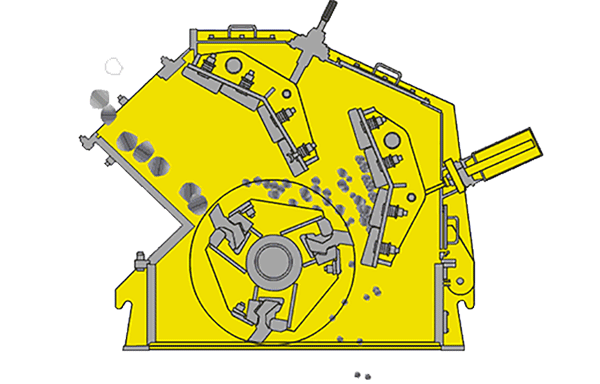 5. Composite Crusher
Compound crusher is composed of transmission device, spindle, cylinder, upper cover and base. The motor is driven by trapezoidal triangle to rotate the spindle. The spindle is equipped with a hammer head.
Material enters the machine from the upper feed port and falls by gravity.
Material is broken by a series of impacts of the high-speed rotating hammer head. Then it is discharged from the lower discharge port.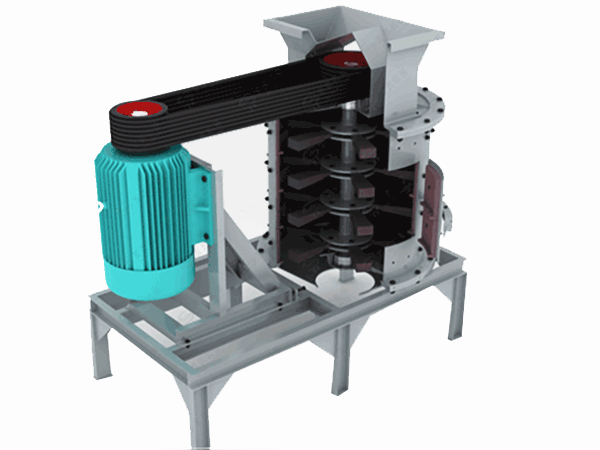 Traditional crushing production line is generally composed of vibration feeder, jaw crusher, third generation sand making machine (fine crusher), sand washing machine, vibration screen and belt conveyor.
According to different process requirements, various types of equipment are combined to meet different production requirements.