Types of Aggregate Washers & Their Features
Do you want to learn about the Aggregate Washers, its types & its Features? If yes, then you are at right place. Here in this article, you will learn all about Aggregate Screw Washers.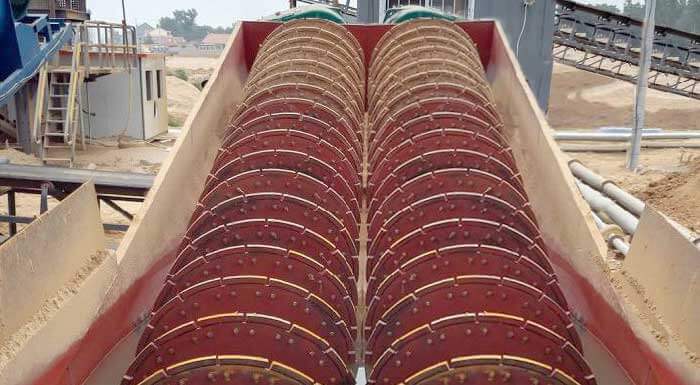 Type 1: Fine Material Screw Washers
Fine Material Screw Washers are widely used for washing, classifying and dewatering solids material that as large as 10mm or smaller in one machine.
When working, the screw device of Fine Material Screw Washers continuously stirs the sand and gravel materials to make the soil in the material mixed with water, Larger particles are collected in the bottom of the trough and transported to the inclined discharge end by the spiral shaft. While the smaller particles are discharged over the weirs. So achieve the washing and classifying effect. Single or twin screws could be selected to achieve required capacities.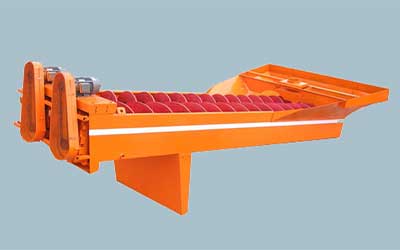 Key Features/Benefits
Variable spiral speed and water input control.
Adjustable overflow weirs and durable wear liners.
Oversize bearings and gears.
Heavy-Duty Tub, Feed Box and Baffle.
Used for aggregate field, concrete mixing plant and quartz sand etc.
Type 2: Coarse Material Screw Washers
Coarse Material Screw Washers are a cost effective washing machine that washes, classifies, and dewaters coarse material. Which are widely used for washing crushed stone, aggregates, wood particles and other hard ores that > 5mm which contain the soluble clays and dust coatings. Coarse Material Screw Washer contains single or double screw options.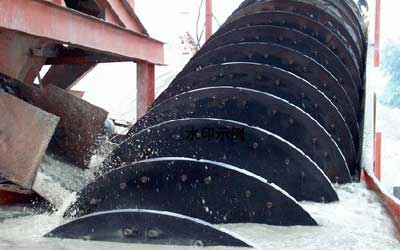 Key features/benefits
Abrasion-resistant wear linings.
Innovative screw shafts and paddles.
Three stage gearboxes and bearing assemblies.
Paddles feature corrugated face for additional scrubbing capabilities.
Paddles number on shaft can be changed to improve efficiency.
Type 3: Log Washers
Log Washers are designed for scrubbing and cleaning ore, crushed rock, or gravel from 5mm up to 75mm, which is tough or covered with heaviest insoluble clays.Log Washers are cost-effective option for aggregate washing, which are equiped with heavy duty conveying paddles. When two log shafts rotate in opposite directions, the paddles that welded to the log shafts will overlap, so as to get the maximun scrubbing action. Models with single or double screws could be choosed depending on your needs.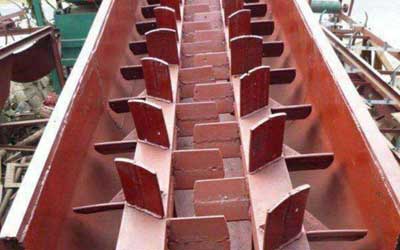 Key features/benefits
Oil bath lubrication for maintenance-free operation.
Spiral or straight paddles welded on the shafts.
Low water consumption, high product capacity.
Ideal for tough insoluble clays and cemented aggregate.
Type 4: Blade Mill Washers
Blade Mill Washers are normally used in front of screens and washing machines to improve screening efficiency and sand equivalency.
The appearance of blade mill washers are similar to the coarse material washers, but they applied for different materials. Blade Mill Washers equiped with innovative and alternating paddles and flights will break up sticky clay and muddy clump with high efficiency. Single or double shaft designs are optional according to capacity requirements.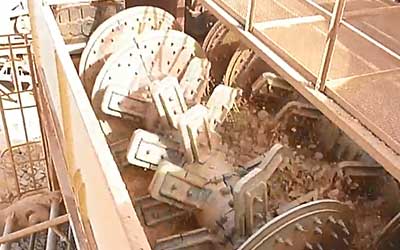 Key features/benefits
Low spiral speeds and high torque outputs.
Shaft coupling is easy to maintenance.
Flanges, paddles and wear shoes service a long life.
Direct drive reducer with oil bath lubrication.
Used for aggregate processing and mineral beneficiation.
Type 5: Screw Classifiers
Screw Classifiers are free-standing machine used to classify the fines from a coarser types of solids material. The screw classifiers separate materials by the principle of different sizes solid particles with different settling speed in the liquid.
The main types of the screw classifiers are single screw and double screw. When working, the coarser particles settle down and are carried to the discharge by the revolving screw, and fine particles floating in the water and discharged from the overflow outlet.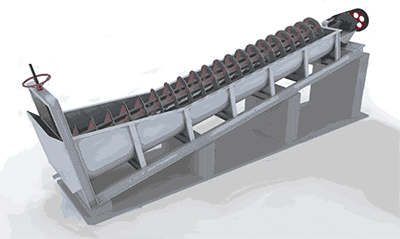 Key features/benefits
Large volume, inclined installation with better buffering effect, better for separation plant.
Automatically lubricated bottom bearing.
Hydrocyclone separators could be matched to meet larger capacity.
Powerful self-contained screw lifting device.